Create experiences
that move people
and society.
Hakuten contributes to the resolution of corporate and social issues by designing integrated human experiences through real and digital media.
OUR SERVICE
As professionals in experience creation, we provide a wide range of solutions in an integrated manner and aim to maximize the results.
Main Business Areas
We meet the diverse needs of our customers with our extensive experience and well-developed organizational functions.
BtoC Marketing

BtoB Marketing

Government and Related Urban Development
The Value We Offer (Hakuten's Strengths)
Hakuten is a one-stop shop for the creation of valuable experiences that span real and digital worlds.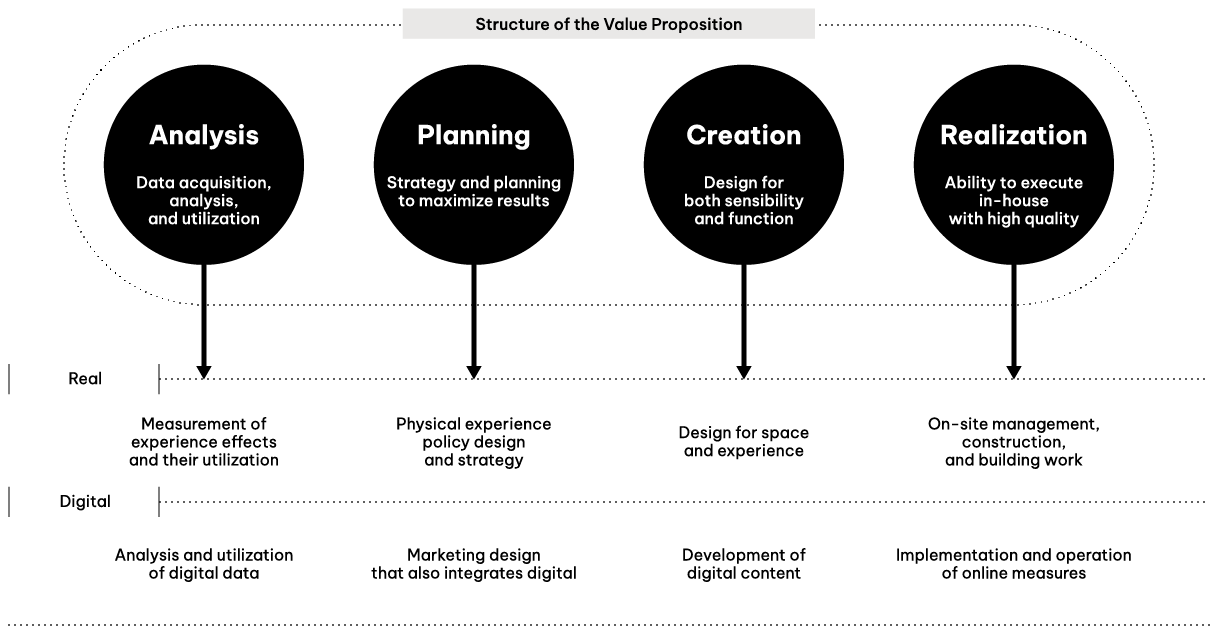 Strengths in the Digital Domain
We are the first to adopt the digital solutions demanded by the times and to integrate them with the real world. With dedicated departments and group companies, we provide highly reliable services that lead to results.